Go! Fly! Wheelchairs is an NPO based in Sapporo, Japan, which collects used wheelchairs, maintains and delivers them directly to persons with disabilities in developing countries as hand-in-luggage of travelers.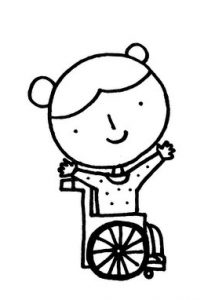 Our aim is to:
Realize a society in which each of us can participate as a unique individual, despite disabilities or national borders.
We achieve this on a minimal budget through the generous donations of wheelchairs and the cooperation of travelers who deliver them where they are needed.
We collect used wheelchairs, refurbish, maintain and deliver them directly to persons with disabilities in developing countries throughout the world as hand-luggage of willing travelers.
As of SEP 2023 3324 wheelchairs have been sent to 83 countries
In 2023, we are celebrating our 25th anniversary – read about our history here.
Volunteers work in our dedicated workshop to refurbish the wheelchairs to mint condition, confer with NGOs in developing countries to assess the needs of physically limited people, and after finding a match, have the wheelchairs delivered and handed over to willing organizers who then arrange delivery to the user. The wheelchairs flown throughout the developing world bring dignity and independence to the user and in turn have a huge impact on families and communities.
Since repair and regular maintenance are essential to extend the life of the wheelchairs, we organize workshops and often send teams abroad to teach the necessary skills for wheelchair upkeep. Replacement parts and tools are not available in many underdeveloped countries, so we carry them abroad ourselves or help to locate local suppliers who can stock the repair shops. We plan to carry out more training workshops and to set up repair shops so the users and people who assist them can carry on with maintenance themselves.
We are able to operate on the kind donations and support of people across the globe. Please donate or get involved if you can!
If you would like to learn more please contact us or invite us to visit your school or group to give a lecture or workshop.