People all over the world have received wheelchairs from us.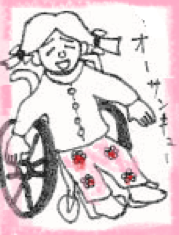 In this section, you'll find voices of rejoice from the some of the successful recipients worldwide.
Overseas travel + wheelchair = irreplaceable memory!
How about carrying a wheelchair with you?
See our volunteering page for details on how you can help.
Success stories – archive
Click the photos above or the links below and you'll see the love and care put into each and every one of our wheelchair deliveries!