1998/05
Established "Go! Fly! Wheelchairs" as a volunteer group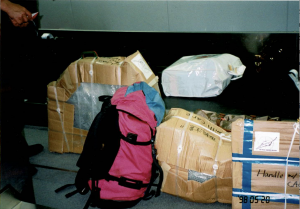 1998/05/20: The first wheelchairs, packed and ready for delivery
1999/01
Awarded the Yomiuri Shinbun 99North Living Encouragement Prize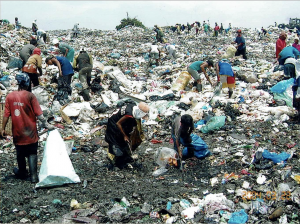 1999/01: First study tour to Philippines. Visited Smokey Mountain.
2000/04
Invited Dr. My Hien of Peace Village Hanoi for seminars
Grant awarded by the Nippon Foundation
2000/06
Authorized as NPO (Non Profit Organization)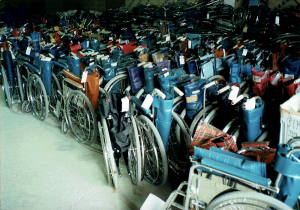 Our wheelchair storage facility in the early days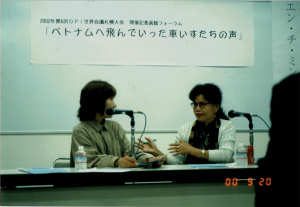 2002/02: Go! Fly! had a room for wheelchair repair and distribution at the Disabled People's International (DPI) meeting in Sapporo. The photo was taken at a forum prior to the event.
2002/06
Awarded 1st Partnership Grand Prize "Hakobi ai netto" with Sapporo Express Co., Ltd
2004/01
Received Hokkaido Public Welfare Promotion Award
2005/05
Released VHS/DVD "Go! Fly! Wheelchairs"
Grant awarded by the Toyota Foundation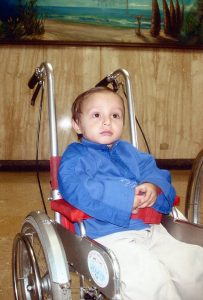 2005/05 – 1000th wheelchair delivered to Peru
2006/01
Cooperation with The Ajinomoto Foundation – "Ashitanomoto One Click Fund-Raising"
2006/05
Held a seminar for persons with disabilities in Uzbekistan
2006/12
Published an English language pamphlet and homepage
2007/11
Held a "Japanese-Thai Forum for People with Disabilities" in Bangkok, Thailand
2008/01
"Go!Fly!" Photographic exhibit in Asahikawa and Hakodate
2008/05
Celebrated the Tenth Anniversary of the establishment of Go!Fly!
Published a book: "From Hand to Hand: Go!Fly! Wheelchairs, 1600 Chairs of Smiling Faces"
2008/08
Held a combined exhibit of photographs from Go!Fly! and original drawings of Noriko Takata at Sapporo Kinokuniya Gallery
2008/10
Lectures given by Mr. Khandaker Jahurul Alam in Sapporo and Hakodate
2009/06
Received the "Sapporo Environment Award" (Recycling category) from the mayor of Sapporo city
2009/12
Received "Kamenori Award" from The Kamenori Foundation.
2010/07
Authorized as an Authorized NPO (period: 2010/07/01 – 2015/06/30).
2010/09
Wheelchair summit in Niseko (Akiyama Life Science Foundation)
2011/08
2000th wheelchair is carried to Vietnam (via Hokkaido International Exchange and Cooperation Center-funded high-school students)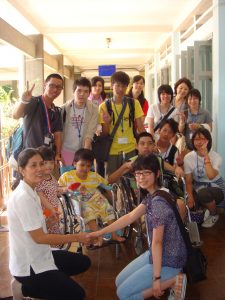 2011/08 – 2000th wheelchair delivered to Vietnam (see more here)
2013/01
Wheelchair forum held in Hanoi, Vietnam
2014/03
Guidebook to bus riding for wheelchair users produced (with Taiyo Life Welfare Foundation)
2015/12
Go!Fly! wins the Yomiuri welfare culture prize
2017/01
Fund established with JICA foundation to teach wheelchair maintenance to handicapped persons (ready for donation)